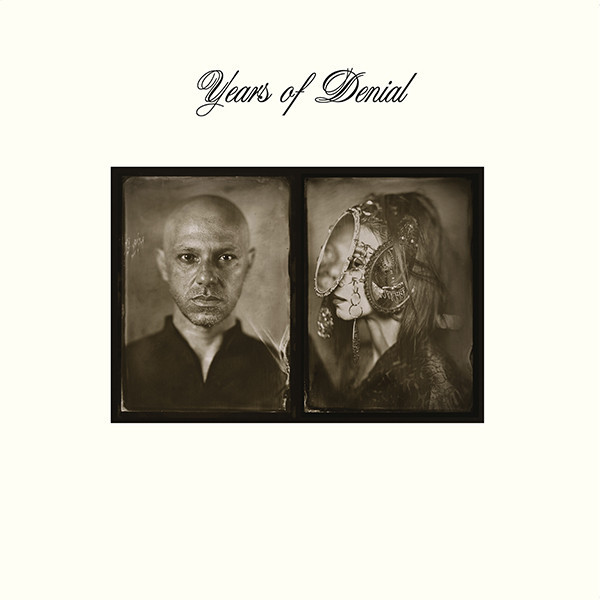 This product is currently not available.
Blood Debts' is the compulsive debut album from Years Of Denial, the alter-face of...
more
Product information "Years of Denial: Blood Debts"
Blood Debts' is the compulsive debut album from Years Of Denial, the alter-face of London-based French musician/producer and DJ, Jerome Tcherneyan.

Though his formulative Marseille youth was spent exploring the darkest corners of post-punk, New Wave, not to mention Public Enemy and the inspirational Mille Plateaux and Basic Channel labels, Tcherneyan, already an extremely capable drummer, quickly extended his sonic palate toward and beyond the bass-heavy electronic isolationism, insistent beats and drone experimentation that's still very much prevalent in his work today.
One should not either pass over his integral contribution to the much-lauded, though stolidly underground "ghost-rock" unit, Piano Magic, which engineered sublime collaborations with Brendan Perry (Dead Can Dance), Simon Raymonde (Cocteau Twins/This Mortal Coil) and Alan Sparhawk (Low). Tcherneyan, always prolific, can also lay claim to impressive collusions with Bonjo Iyabinghi Noah (African Head Charge), Damo Suzuki (Can), 70's psych folk legend, Mark Fry to name but a few.
In 2005, Jerome founded and promoted the infamous 'Flesh' parties; guests including Andy Stott /Claro Intelecto/Edit-Select/James Ruskin/Kirk Degiorgio/Mark Broom/Oliver Ho/Sigha/Steve Bicknell and many more. These nights served as an invaluable education in Techno and Dubmixology; marathon sets played deep into the sunrise.
Skip forward a decade and the DJ bug is even deeper embedded, with Tcherneyan sharing the booth with, amongst many others, Orphx/Phase Fatale/Joefarr and London Modular Alliance.

Tcherneyan's muse and foil on 'Blood Debts,' his first for Oliver Ho's splendid and already essential new Death & Leisure imprint, is Maya Petrovna, an entrancing London-based vocalist, film composer and performance/physical theatre artist, whose voice perfectly evokes Billie Holliday, Diamanda Galas and all stations between.
There's a black neon heart at the centre of 'Blood Debts,' a fetishtic ritual of contorted flesh and altered states; a feverish, infectious paradox of primitivism and modernity. Years of Denial is the ghost in the machine.
1. Struggle
2. Here In The Gut
3. Metal Wave
4. Metal Wave Broken English Club Remix
5. Hashima
6. Purgatory
Related links to "Years of Denial: Blood Debts"
Read, write and discuss reviews...
more
Customer evaluation for "Years of Denial: Blood Debts"
Write an evaluation
Evaluations will be activated after verification.