No results were found for the filter!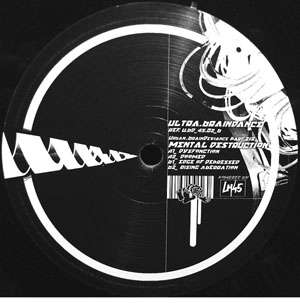 Mental Destruction: Urban.BrainDeviance Part. 2/3
More fierce speedcore on Ultra.BrainDance. NM copy. A1 - Dysfonction (5:45) A2 - Doomed (3:35) B1 - Edge Of Depressed (4:26) B2 - Rising Aberration (4:59)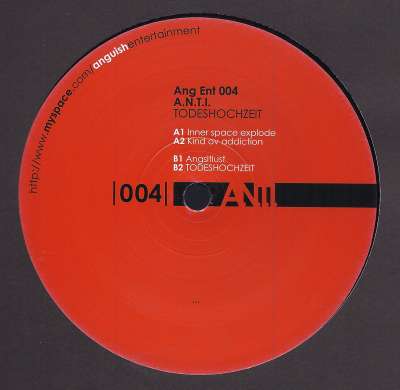 A.N.T.I.: TODESHOCHZEIT
2009 release by A.N.T.I. on Anguish Entertainment. Back in stock! A1 - Inner Space Explode (5:33) A2 - Kind Ov Addiction (3:45) B1 - Angsltlust (4:30) B2 - Todeshochzeit (3:48) Limited to 400 copies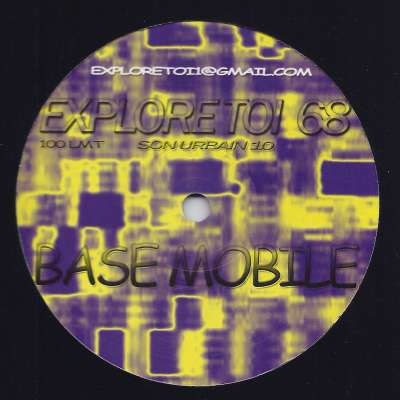 Base Mobile: Son Urbain 10
ultra-limited release on Explore Toi/Son Urbain with 4 untitled tracks. Only 100 copies pressed! Classic Explore Toi speedcore style on 4 very similar tracks. This is the last copy and it's been in the Praxis shop for 12 years...! So,...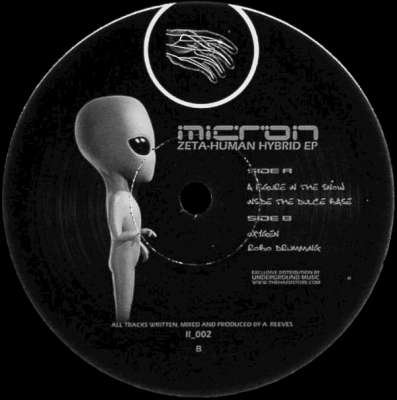 Micron: Zeta-Human Hybrid
A1 - A Figure In The Snow (7:06) A2 - Inside The Dulce Base (4:58) B1 - Oxygen (6:28) B2 - Robo Drumming (5:45) on Irrational Impulses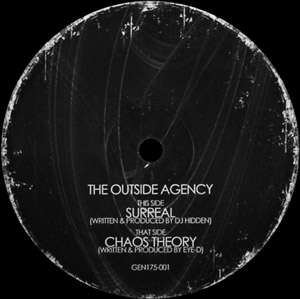 The Outside Agency: Surreal/Chaos Theory
Kicking tracks from The Outside Agency aka DJ Hidden and Eye-D on the first release in the Genosha 175 series. Back in stock! Surreal / Chaos Theory (One Seven Five #001) by The Outside Agency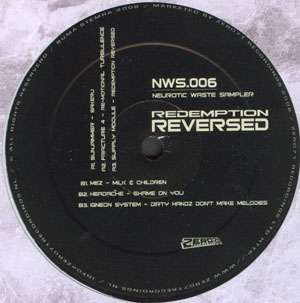 V/A: Redemption Reversed
The latest in the Neurotic Waste Sampler series from Zero71 features Sunjammer, Fracture 4, Supply Module, Mez, Headache, Igneon System mixing breakcore and hardcore in a typical Zero71 fashion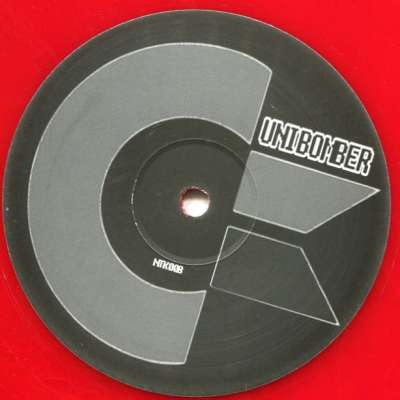 Davros/Unibomber: The Final Amiga 500 Battle 2x12"
Davros (aka Abelcain) returns to Noizetek, this time in direct battle with the mighty Unibomber! The inspiration for this release came from their "Final Amiga Battle" live set which was performed at the now legendary Schizophrenia show...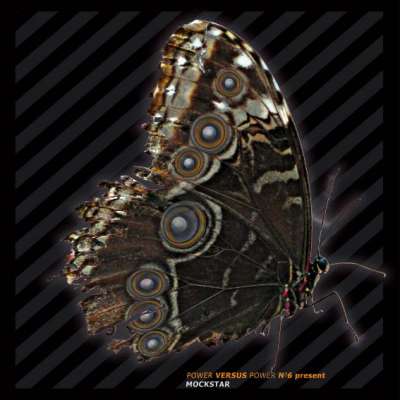 Mockstar (Power vs. Power 6)
The latest on Power vs. Power is more hardcore/gabber oriented than the predecessors.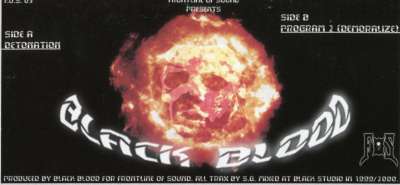 Black Blood: Detentation/Program 2 (Demoralize)
Doomcore on Frontline of Sound from 2000 by Black Blood aka Steven Sick!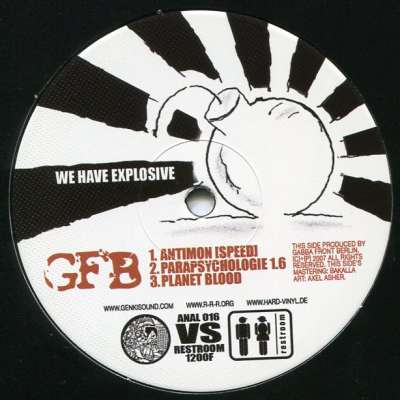 GFB/Incorrect Segment split 12"
Collaboration of Restroom and Analphabetik for a brand new split EP of Gabba Front Berlin and Incorrect Segment. We Have Explosive by Various Artists