The following products have been found matching your search "344":
1
No results were found for the filter!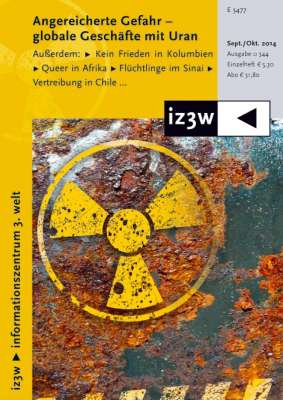 iz3w 344 - Angereicherte Gefahr - globale...
334 | Globale Geschäfte mit Uran Angereicherte Gefahr Uran – ist das ein Thema, das ausreicht für einen Schwerpunkt in der iz3w? Das fragte ein Jahr vor der Veröffentlichung die iz3w-Redaktion. In Kooperation mit der AG...