The following products have been found matching your search "244":
2
No results were found for the filter!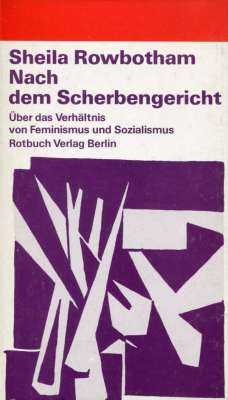 Sheila Rowbotham: Nach dem Scherbengericht
Sozialistische Politik sollte nicht einfach Ziele der Frauenbewegung übernehmen. Sie muss isch vielmehr zu eigen machen, was diese vor anderen Bewegungen auszeichnet: offene DIskussions-und Organisationsformen; Angehen gegen...
Alexander Reid Ross: Against the Fascist Creep
A terrifying tour of the history and influence of the forces that helped bring Donald Trump to power, Against the Fascist Creep maps the connections and names the names. It traces today's often-disguised forms of rightwing...