The following products have been found matching your search "1120":
1
No results were found for the filter!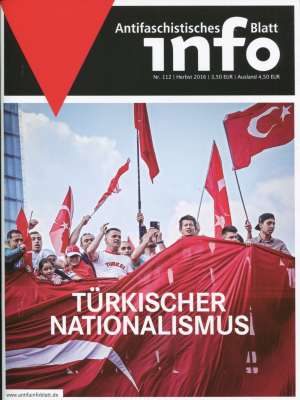 Antifaschistisches Info Blatt Nr. 112 -...
NS-Szene Abtrimo: Über das rechte Netzwerk einer Hamburger Band NS-Szene "Gemeinsam Stark" in Bremen? NS-Szene Dumm und gefährlich: "Oldschool Society" NS-Szene "Alliance for Peace and Freedom" und...