No results were found for the filter!

Revision 1.1 / Sucre Rose: Arrash Tout 05
BACK IN STOCK... and at least temporarily at a lower price!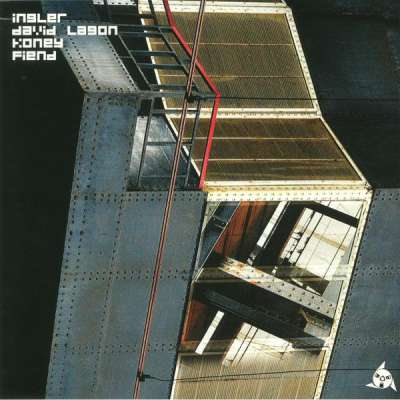 V/A: Bassdrum And Waves Part 2
Eptieth is back with a 4-track 12" comp featuring Ingler, David Lagon, Koney and Fiend!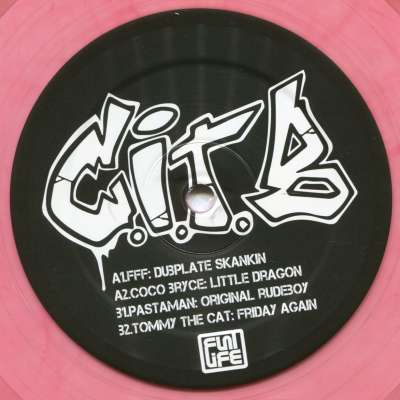 V/A: Make That The Cat Wise
Second pressing on pink-ish transparent vinyl! features FFF, Coco Bryce, Pastaman, Tommy the Cat. Jungle on the Cat in the Bag label!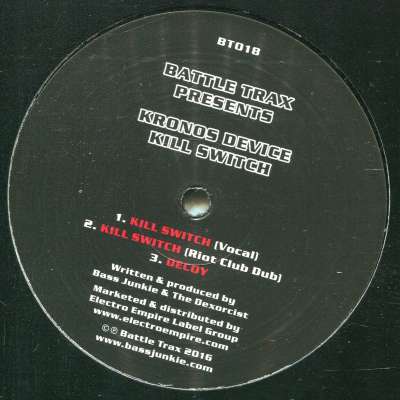 Kronos Device: Kill Switch
After a long silence Battle Trax is back with this new collaboration of Dexorcist and Bass Junkie. Black vinyl version.

Syndicate: Impact (7" Edit) / Trapped
BACK IN STOCK! ROPEBF702 - Impact (7" Edit) / Trapped (1996) by Syndicate

Catharsis: A Purging of Demons
The Music for this release was a process of literal Catharsis, a purging of a build up of negative thoughts and emotions, but the music is also designed to be confrontational. The intent is to challenge mediocrity, to ask questions about...

Reeko: La mala educación
back in stock shortly NOW! La mala educación by Reeko Label/Distro Infos: Reeko debuts on Avian. In recent years, the Spanish producer's name has become synonymous with exquisitely produced, hyper-functional Techno variants. Releases via...

V/A: Narcosis X
Sleeve by Simon Lejeune! A1 – Mantrum Unclear Ascension A2 – Sevenum Six * Choose Wrong A3 – Acidolido U-boot B1 – Collision (6) Medicine Man B2 – Shmirlap Hurricane Warning C1 – Jaquarius (2) Les Dents Noires C2 – Mr. Gasmask Avfall C3...