The following products have been found matching your search "966":
3
No results were found for the filter!
Guy Debord: Considerations on the Assassination...
Guy Debord (1931-1994) was the leading light in the Situationist International. He and the group were the first to criticize and comment on the role of the consumer in Western society. If Dada was an artistic movement that somehow...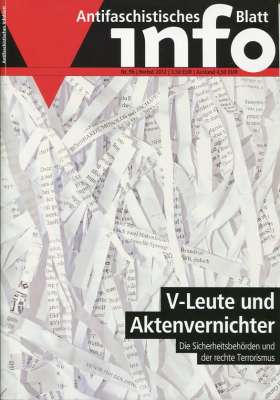 Antifaschistisches Info Blatt Nr. 96
Editorial Und wieder geht es um den NSU. Auch wenn noch nicht absehbar ist, wann sich dieser Komplex abschließend betrachten lässt bzw. ob es überhaupt dazu kommen wird, so scheint es uns weiterhin zentral,...