The following products have been found matching your search "962":
2
No results were found for the filter!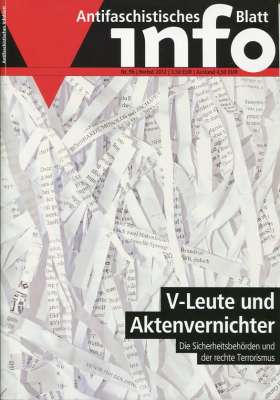 Antifaschistisches Info Blatt Nr. 96
Editorial Und wieder geht es um den NSU. Auch wenn noch nicht absehbar ist, wann sich dieser Komplex abschließend betrachten lässt bzw. ob es überhaupt dazu kommen wird, so scheint es uns weiterhin zentral,...