The following products have been found matching your search "928":
1
No results were found for the filter!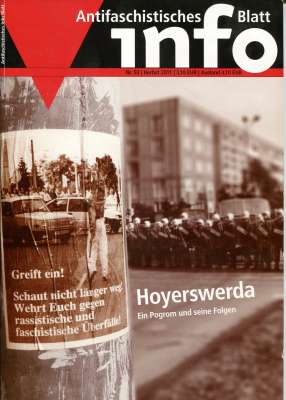 Antifaschistisches Info Blatt Nr.92
Online verfügbar: Editorial den Schwerpunkt dieser Ausgabe widmen wir dem ersten rassistisch motivierten Pogrom in der Bundesrepublik. Vor genau 20 Jahren begann mit den Angriffen auf Flüchtlingswohnheime in...