The following products have been found matching your search "586":
2
No results were found for the filter!

Henrik Wallat: Fundamente der Subversion
Elementare Begriffe materialistischer Herrschaftskritik wie Ausbeutung, Ideologie, Macht und Herrschaft samt ihrer historischen Erscheinungsformen werden differenziert ausformuliert und ihre Aktualität unterstrichen. Der...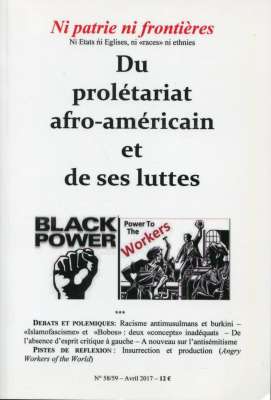 Ni patrie ni frontières No 58/59 - Du...
Ni patrie ni frontières n° 58/59 Présentation et sommaire (avril 2017) vendredi 14 avril 2017 , par Yves Les questions identitaires sont à la mode en France, avec un demi-siècle de retard sur les débats...