The following products have been found matching your search "358":
1
No results were found for the filter!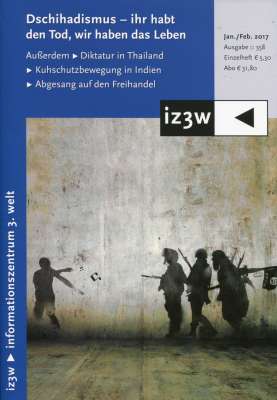 iz3w 358 - Dschihadismus - ihr habt den Tod,...
358 | Dschihadismus ihr habt den Tod, wir haben das Leben In den vergangenen drei Jahren vollzogen sich dramatische Entwicklungen des Dschihadismus. Der selbst ernannte Islamische Staat errichtete ein Kalifat und setzte dort...