The following products have been found matching your search "218":
16
No results were found for the filter!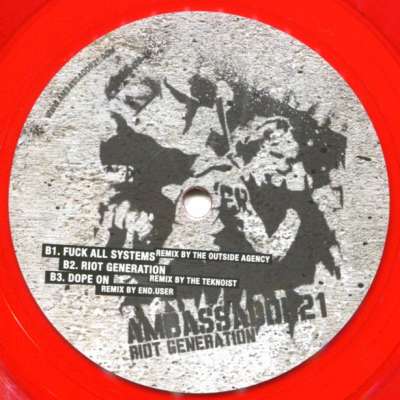 Ambassador 21: Riot Generation
A1 – Riot Generation A2 – Fuck All Systems 14 (LP Version) A3 – Fuck All Systems (Fuck Everything Remix by the DJ Producer) B1 – Fuck All Systems (Remix by the Outside Agency) B2 – Riot Generation (Remix...

Sozialistische Politik - Konvolut (3, 5, 6/7,...
Konvolut der Zeitschrift Sozialistische Politik, umfassend die Ausgaben 3, 5, 6/7, 9, 11-21 - insgesamt 14 Hefte. Die ersten 10 Ausgaben sind sehr interessant, danach geriet die Zeitschrift in DKP-nahe Hände. Das vorliegende...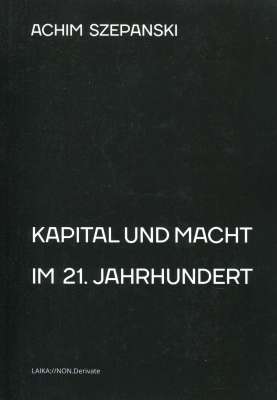 Achim Szepanski: Kapital und Macht im 21....
Achim Szepanski legt eine umfassende Studie zur Logik und Existenzweise des Kapitals im 21. Jahrhundert vor. Er bemüht sich um ein radikal marxistisches Verständnis der intrinsischen Rolle, welche das moderne Finanzsystem für den...