The following products have been found matching your search "177":
11
No results were found for the filter!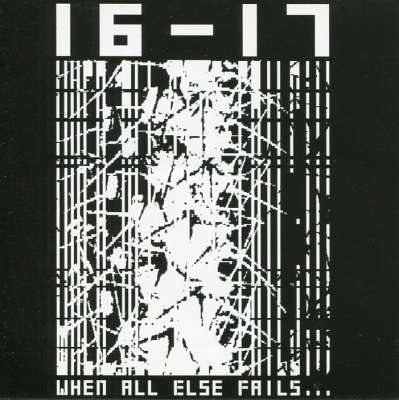 16-17: When All Else Fails
Released on the Vision label run by Christoph Fringeli in 1990 this is a mixture of studio and live recordings from the legendary 16-17 in their original line up consisting of Alex Buess, Markus Kneubühler and Knut Remond. Six tracks of...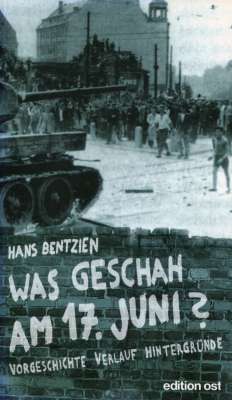 Hans Bentzien: Was geschah am 17. Juni?
Sehr guter Zst, abgesehen von ein paar Bleistiftanstreichungen
16-17: Mechanophobia
OUT OF PRINT We buy copies of this record in NM or mint quality, get in touch for conditions and price. Great release by 16-17 from 1999 - also check out their latest incarnation on Praxis as Cortex (Praxis 48) You can find...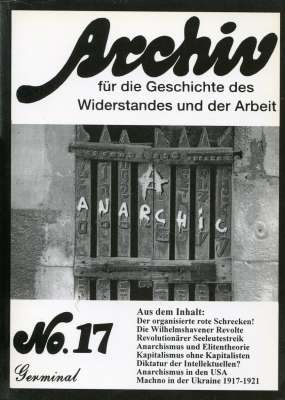 Archiv für die Geschichte des Widerstandes und...
Ausgezeichnete unregelmässige Publikation zur Geschichte von Linkskommunismus und klassenkampforientiertem Anarchismus, Ausgabe 17 wieder mit über 850 Seiten, u.a.: Der organisierte rote Schrecken!, Die Wilhelmshavener Revolte,...

Kareem/Huren: Le 17 Janvier Los Angeles, USA
<iframe width="100%" height="166" scrolling="no" frameborder="no" src="https://w.soundcloud.com/player/?url=https%3A//api.soundcloud.com/tracks/262773588&amp;color=ff5500"></iframe>