The following products have been found matching your search "163":
11
No results were found for the filter!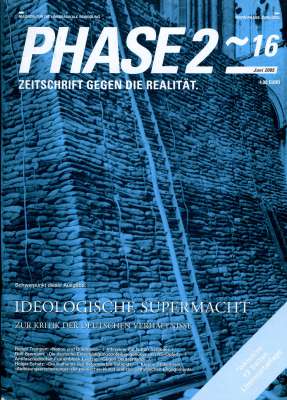 Phase2-16: Ideologische Supermacht - Zur Kritik...
Ideologische Supermacht. Zur Kritik der deutschen Verhältnisse - u.a. mit Beiträgen von Rainer Trampert, Rolf Surmann, Klaus Thörner, BgAA, AFBL und der Phase 2-Redaktion dazu gibt es die erste Ausgabe der Phase...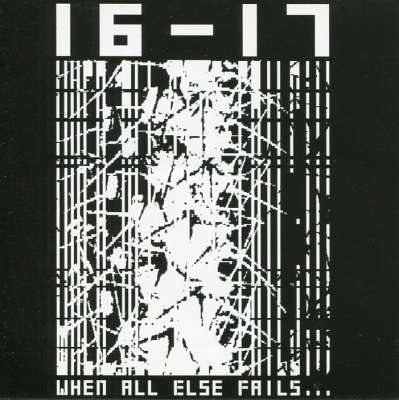 16-17: When All Else Fails
Released on the Vision label run by Christoph Fringeli in 1990 this is a mixture of studio and live recordings from the legendary 16-17 in their original line up consisting of Alex Buess, Markus Kneubühler and Knut Remond. Six tracks of...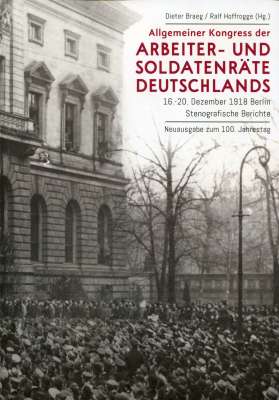 Allgemeiner Kongress der Arbeiter- und...
Vom 16. bis 20. Dezember 1918 trafen sich im Berliner Abgeordnetenhaus Delegierte aller deutschen Arbeiter- und Soldatenräte erstmals zu einem Kongress. Nach dem Sturz des Kaisertums am 9. November 1918 lag die Zukunft der deutschen...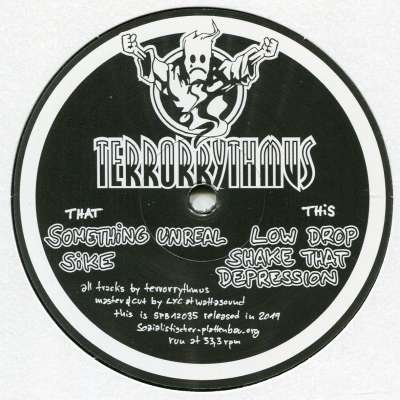 Terrorrythmus: Dubcore Volume 16
The latest in the Dubcore series from Sozialistischer Plattenbau is by Terrorythmus from Bremen with a varied 5-tracker of different flavours. <iframe style="border: 0; width: 100%; height: 120px;"...
16-17: Mechanophobia
OUT OF PRINT We buy copies of this record in NM or mint quality, get in touch for conditions and price. Great release by 16-17 from 1999 - also check out their latest incarnation on Praxis as Cortex (Praxis 48) You can find...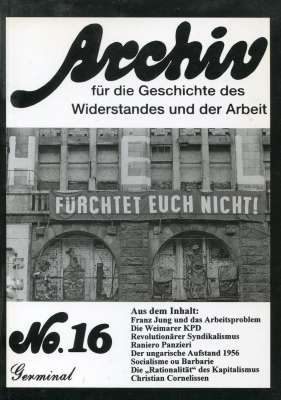 Archiv für die Geschichte des Widerstandes und...
Ausgezeichnete Publikation zur Geschichte von Linkskommunismus und klassenkampforientiertem Anarchismus. Diese Ausgabe mit fast 900 Seiten, mit - unter anderem - Franz Jung und das Arbeitsproblem, Die Weimarer KPD, Revolutionärer...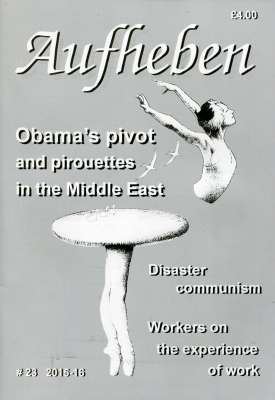 Aufheben #23-2015/16
A new issue of Aufheben! Again with three large articles: Obama's Pivot to China Workers on the Experience of Work Disaster Communism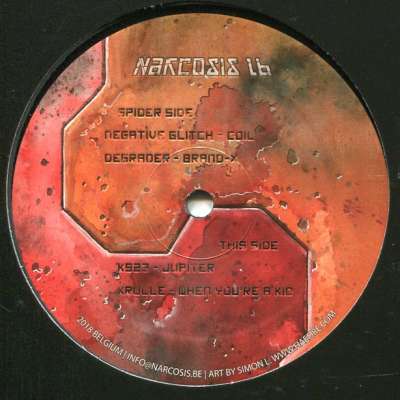 V/A: Narcosis 16
2018 hard acid release on Narcosis with tracks by Negative Glitch, Degrader, Ks23, Krulle. Label design by Haedre.
Arbeiterkampf Nr.74 (16.2.1976)
Ausgabe vom 16.2.1976 Papier vergilbt und am Rand etwas zerfranst. Ausführliche Berichte zur Lage u.a. in Portugal, Spanien, Italien, Thailand, Angola etc. Antifaschicstische News, Berufsverbote, auch immer interessant sind die...