The following products have been found matching your search "1023":
21
No results were found for the filter!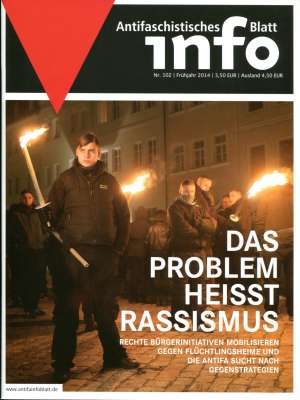 Antifaschistisches Info Blatt Nr. 102
NS-Szene NPD in der Krise NS-Szene Der klammheimliche Rassismus NS-Szene Runder Geburtstag der Bombardierung NS-Szene Rechte Sportsfreunde NS-Szene...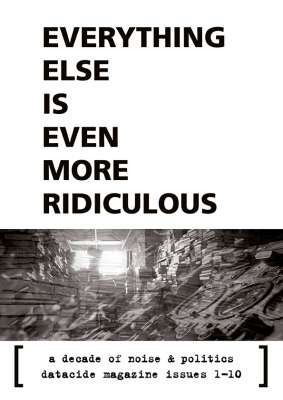 EVERYTHING ELSE IS EVEN MORE RIDICULOUS - a...
temporarily out of stock - we expect to have copies back in stock soon (but I'm actually not totally sure what that means at the moment), orders can be placed now and will be shipped as soon as copies are back from the printers....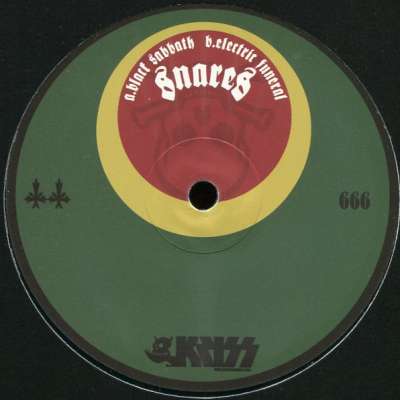 Snares: Sabbath Dubs 10"
The now famous dubstep versions of Black Sabbath by Venetian Snares! (second pressing on black vinyl) A few copies of the original green vinyl pressing in stock!! <iframe width="480" height="270"...
Iso Brown/Cyanide (Bruits de Fond 10 MLP)
A1 - Cyanide - Déséquilibre Instable A2 - Cyanide - Bulle A3 - Cyanide - Mok 7 A4 - Cyanide - Mok 2 A5 - Cyanide - Fensch Touch B1 - Iso Brown - Caramba Station B2 - Iso Brown - Le Triskell Enchanté B3 - Iso Brown - Grab A...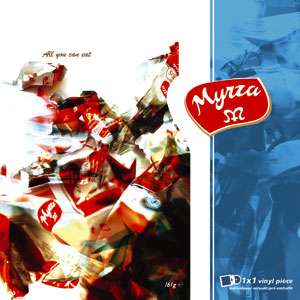 Myrza: All You Can Eat 10"
Myrza: All You Can Eat 10", Delikatessen Records, Ant-Zen, last copy at half price! Now even cheaper!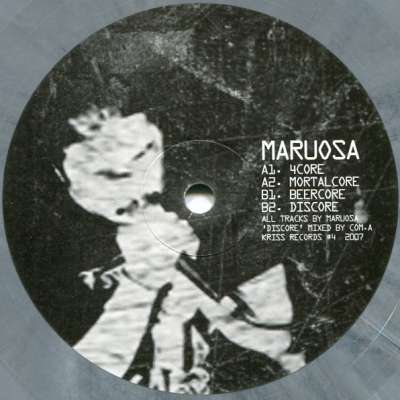 Maruosa 10" (Kriss 004)
Noisy assault from Japan on the latest Kriss on grey vinyl. Near mint copy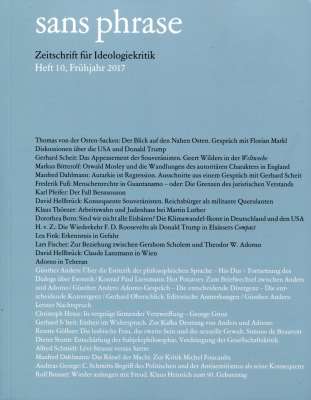 sans phrase, Heft 10
Heft 10, Frühjahr 2017 Thomas von der Osten-Sacken: Wahn und Wirklichkeit: Der Blick auf den Nahen Osten. Ausschnitte aus einem Mena-Watch -Gespräch mit Florian Markl Diskussion: Zwischen den Projektionen....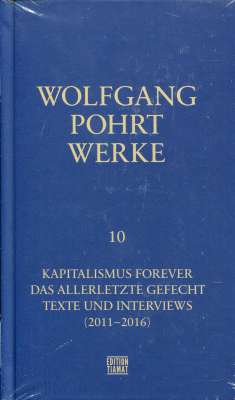 Wolfgang Pohrt: Werke Band 10 - Kapitalismus...
Wolfgang Pohrts Werke erscheinen in 11 Bänden in der Edition Tiamat. Hier Band 10: Werke Band 10 Kapitalismus Forever & Das allerletzte Gefecht & Texte und Interviews (2011-2016) Critica Diabolis 253 Hardcover...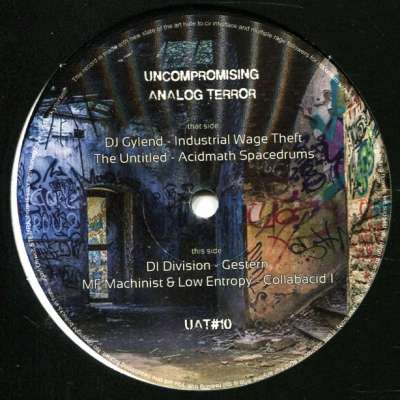 V/A: Uncompromising Analog Terror #10
V/A: Uncompromising Analog Terror #10, hard acid compilation with DJ Gylend, The Untitled, DI Division, and MF Machinist & Low Entropy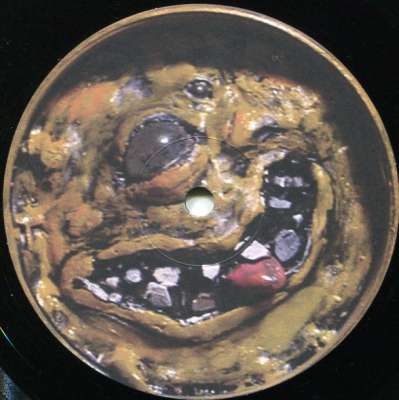 V/A: Cavage 10
Notek, Shift, Strytch9, Dan Hekate, MC Alec, Renée Fonk & Jean Marron, Djrnd3 Crew, Poussebouton, Gorki Plubakter, Istari Lasterfahrer. - MINT COPY - includes original flyer from Cavage party 2002!